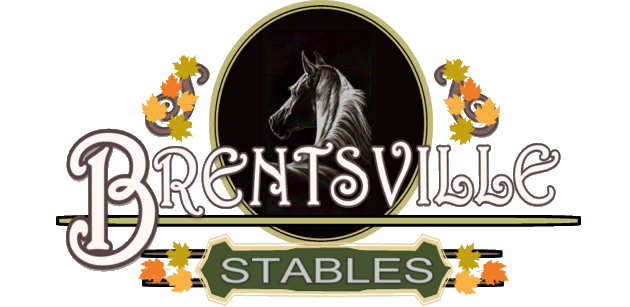 ____________________________________________________________________________________________
Riding Instruction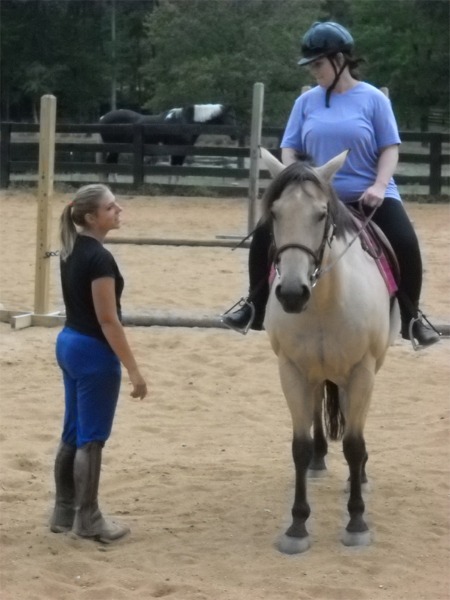 Brentsville Stables offers private riding lessons for all ages. Lessons are offered days and evenings and taught by a certified instructor in lighted, indoor and outdoor riding arenas. Individuals must pay a month at a time. Private Lessons are$65 for 45 minutes. A special one-time introductory lesson is offered for $45.
Children as young as 4 are welcome to join our riding program. We teach our students the fundamentals of horsemanship. We teach students how to groom their horse and work around them on the ground and in the saddle. Lessons for 4 and 5 year olds are 30 minutes for $45 (weekdays only).
Please note...while we occassionally take our enrolled riders on trail rides and to horse shows, we are not a trail ride facility and do not offer trail rides to the public.
To schedule a lesson, call 703-472-5012 or click here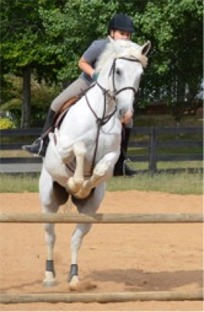 Rider Forms
Please click here to access our application and liability release form.
Weather Policy
All lessons will be heldunless there is inclement weather, such as rain, snow or ice that prevent travel or use of the indoor riding arena. If air temperatures are below 25 degrees or above 100 degrees, lessons may be cancelled and rescheduled.
Cancellations & "No Show"
Cancellations must be made at least 24 hours prior to a scheduled lesson or a $25 fee will apply. In the case of an emergency, inclement weather, or if the instructor needs to cancel a lesson, a make-up lesson will be offered. "No shows" and "day of" cancellations incur a $25 lesson fee.
------------------------------------------------------------------------------------------------------------------------
About the Instructor
As an Army brat, Anne Humphreys grew up around the world and has been involved with horses since the age of six, first learning to ride in a Western seat. When her family moved to Northern Virginia from Korea, she was introduced to the English disciplines and began showing on the hunter-jumper circuit. Anne is a member of the United States Equestrian Federation (USEF) and the United States Hunter Jumper Association (USHJA) and competes regularly in Jumpers. She is a graduate of St. Andrews University, where she received a bachelor's degree in Therapeutic Horsemanship and completed her certification as a Riding Instructor with PATH International (Professional Association of Therapeutic Horsemanship).
Anne is involved in many horse related programs and organizations helping to promote horse safety, education and enjoyment. She is a member of the Therapeutic Riding Association of Virginia (TRAV) and has served as a board member for the Maryland Saddle Association. In addition to teaching at Brentsville Stables, has also taught therapeutic riding lessons at Simple Changes Therapeutic Riding Center in Lorton, Virginia , and Golden Dreams Therapeutic Riding Center in Middleburg, Virginia. Anne has a heart for working with children and with people with disabilities; she is active in local youth activities, and holds a Master of Education degree with a concentration in Special Education from Liberty University.