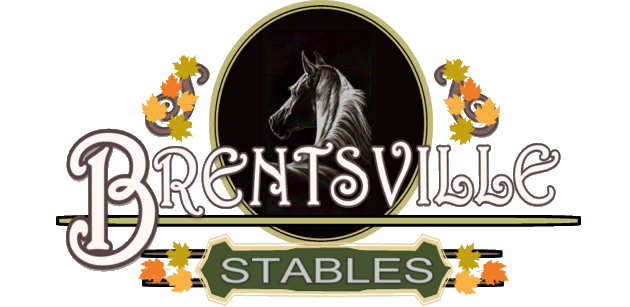 ____________________________________________________________________________________________
Our Horses
Brentsville Stables offers a selection of well-trained school horses for use by our students.
Doc - "Doctor Fellar"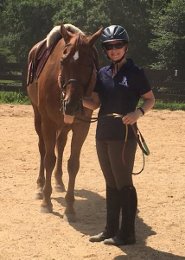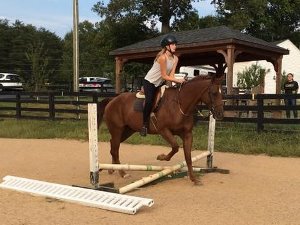 Docis a 16.1H chestnut Appendix Quarter -Horse gelding foaled in 1997. Doc is an experienced school horse and can safely teach a beginner to walk, trot, canter and jump. Doc has excellent ground manners and stands quietly while he is groomed and tacked. He can be distinguished from Justin by his diamond-shaped star.
Shane - "Galway Bay"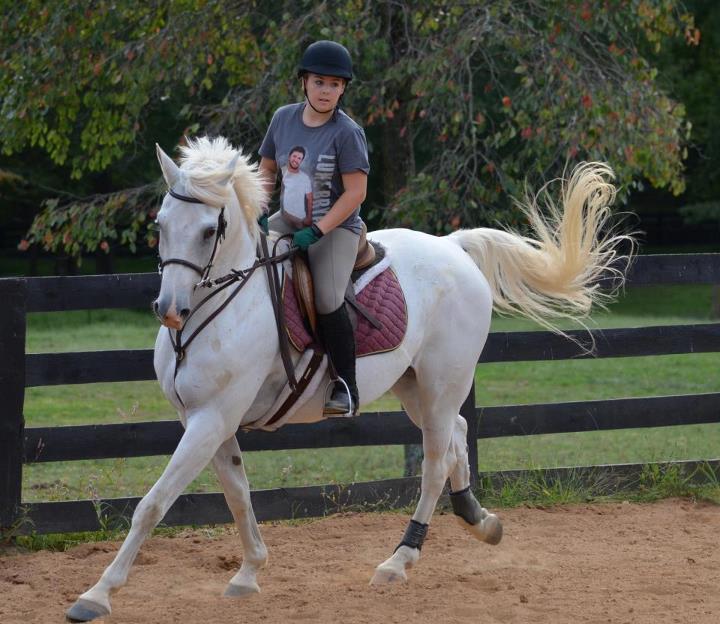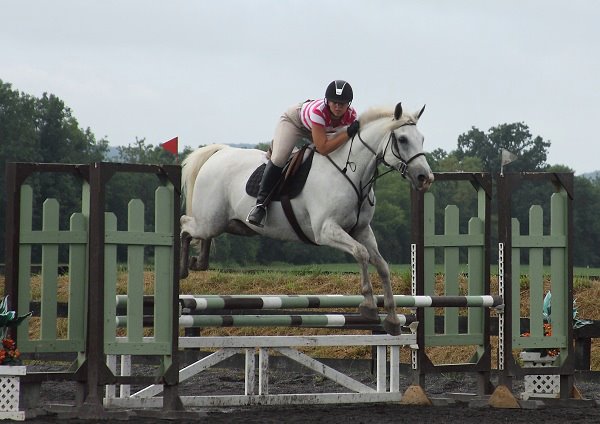 Shane is 15.2H Irish Sport Horse gelding foaled in 1999. Shane is a former eventer, and now primarily competes as a Show Jumper. Shane is a broad, athletic horse with a large stride; he is incredibly brave and very keen to the fences. Shane is also very good on the trail, although he is not particularly fond of large plastic bags (or rain sheets). He is an extremely friendly, playful and curious horse that loves attention (and treats).
Seeker- "Chick Seeker"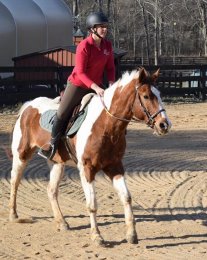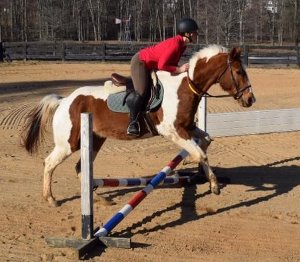 Seeker is is a 15.1H tobiano American Paint Horse gelding foaled in 2004. Seeker is great with kids and begiining riders, but also fun for intermediate riders as well. Seeker is very quiet and reliable and has been ridden in a number of parades.
Hershey - "Hershey Kiss"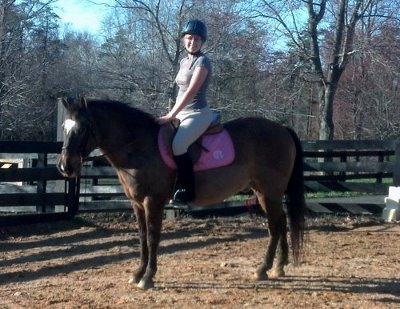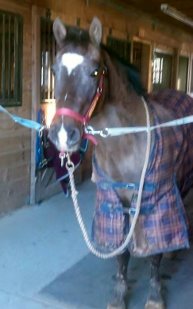 Hershey is a 14.1H Pony of the Americas gelding foaled in 1996, and comes with a lot of experience. He has been competed in local and rated shows, including working in Pony Club and as a lesson pony at other facilities. He is a great teacher for children and small adults. He got his name from his inverted Hershey Kiss-shaped star.
Cooper - "Cooper's Brew"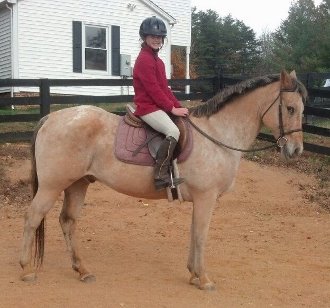 Cooper is a 15H Appaloosa roan gelding , with an exceptionally gentle and friendly demeanor. As a quiet and reliable school horse, Cooper is perfectly suited for beginning riders… he almost instantly became one of our favorite horses upon his arrival. Cooper has excellent ground manners and stands quietly while he is groomed and tacked. He can safely teach a beginner to walk, trot & canter and is very honest over fences. He is a super trail horse, having been ridden not only through woodlands, but also on the beach and in the surf.
Justin - "Just Cruzin"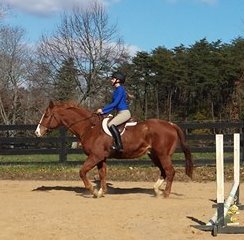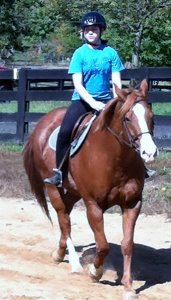 Justin is a 16H chestnut Appendix Quarter-Horse gelding with miles of experience in the Hunter Show Ring. He is a great teacher, especially for riders who are progressing to advanced beginner and intermediate levels. He can be distinguished from Doc by his blaze.
Alexis - "Minor Leaguer"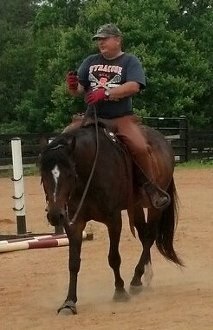 Alexis is a 15.2H Appaloosa-Quarter Horse cross mare foaled in 2001. She is trained exclusively as a Western Pleasure Horse, and has an extremely collected walk, jog and lope. Alexis has a beautiful conformation and has competed well both in-hand and under saddle in Western competitions. Although she is not part of Brentsville Stables' school program, she often accompanies other horses on trail rides. You rarely see her in the field without the company of her best friend, Shane.